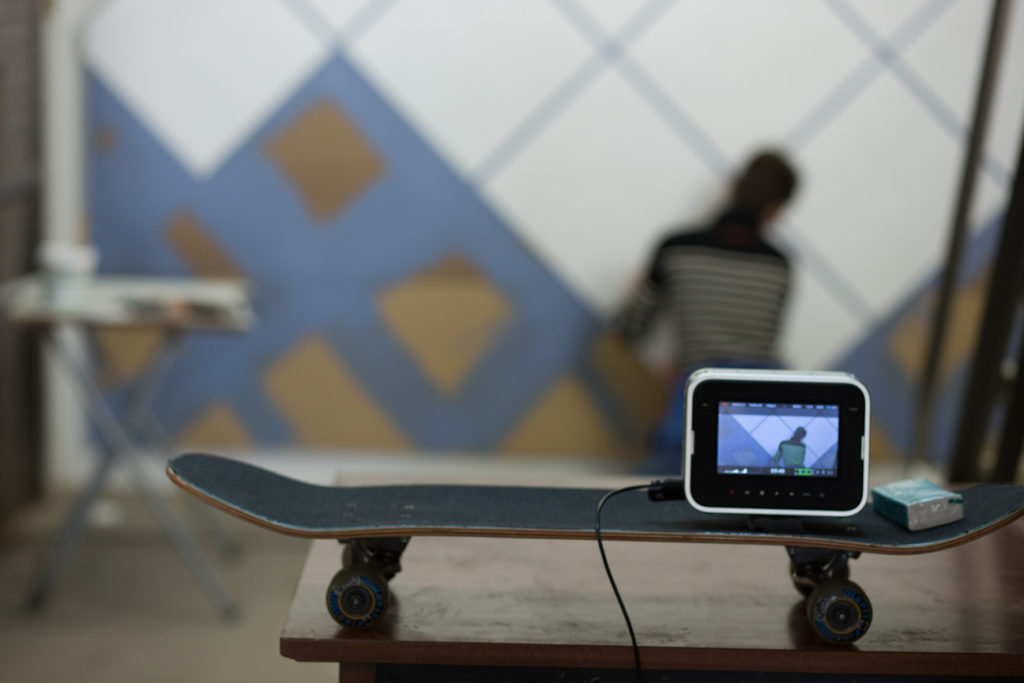 « Apollo is an invitation to travel, a motionless, ascensional and absolutely impossible journey to a destination that is probably fantastic, and Appolo is only a decoration.This almost bas-relief consists of volumes constructed and then arranged and played with the codes of the ringardise by the elements that compose it (polystyrene slabs, lunar vase, golden suspension), like most of Aurore-Caroline Marty's sculptures. « 
280cm x 280cm x 30cm, Medium, Paint, Styrofoam, Decorative Hanging, Ceramic Vase, 2015.
Visit http://www.aurorecarolinemarty.com to know more.
To see the full film, you can go here -> Appolo.